how to do the partial MO and WO in Odoo
when finish the first partial qty, it needs to set the wo currenty qty into 0, press Pause and Save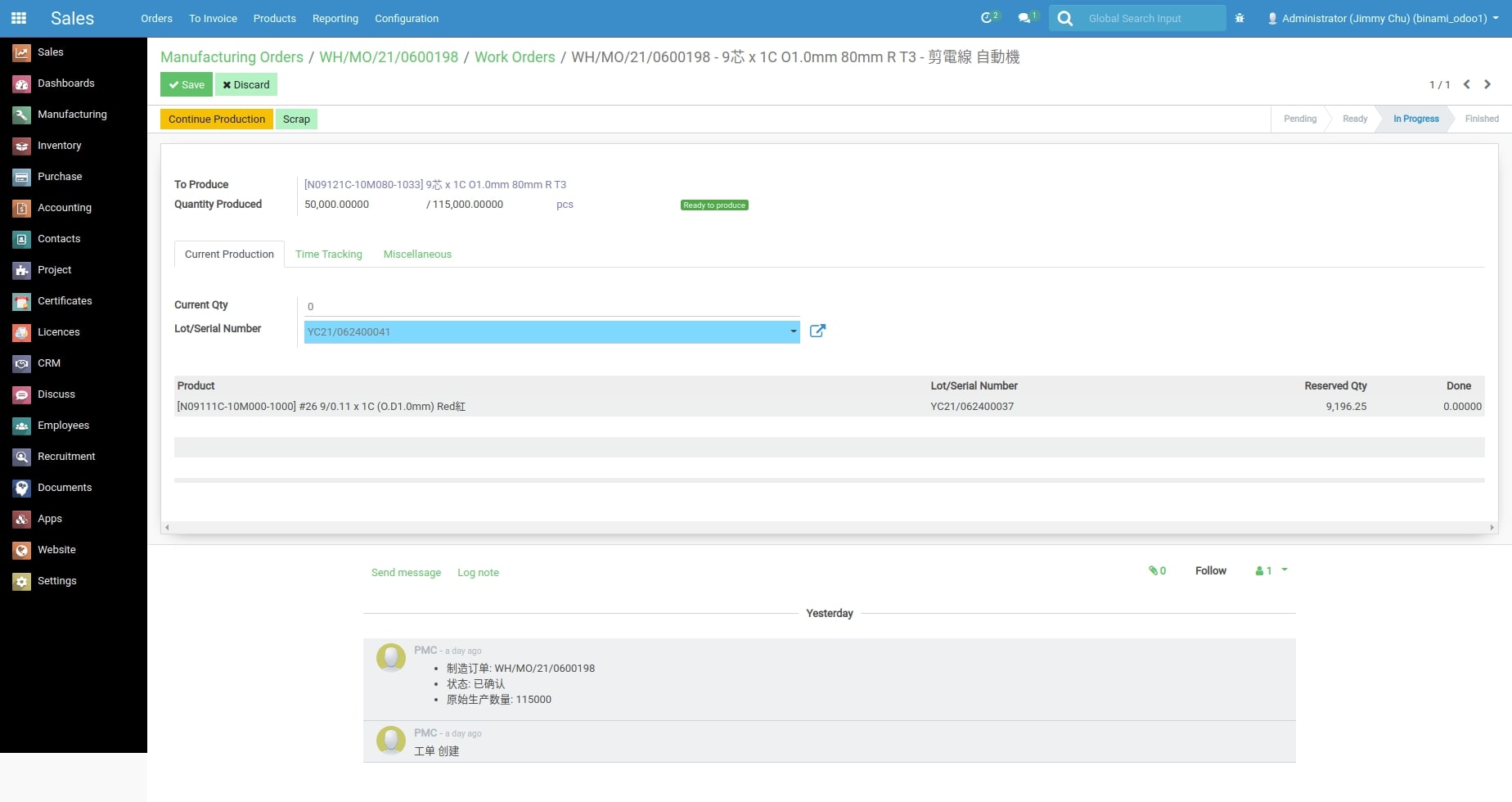 Click "Post Inventory"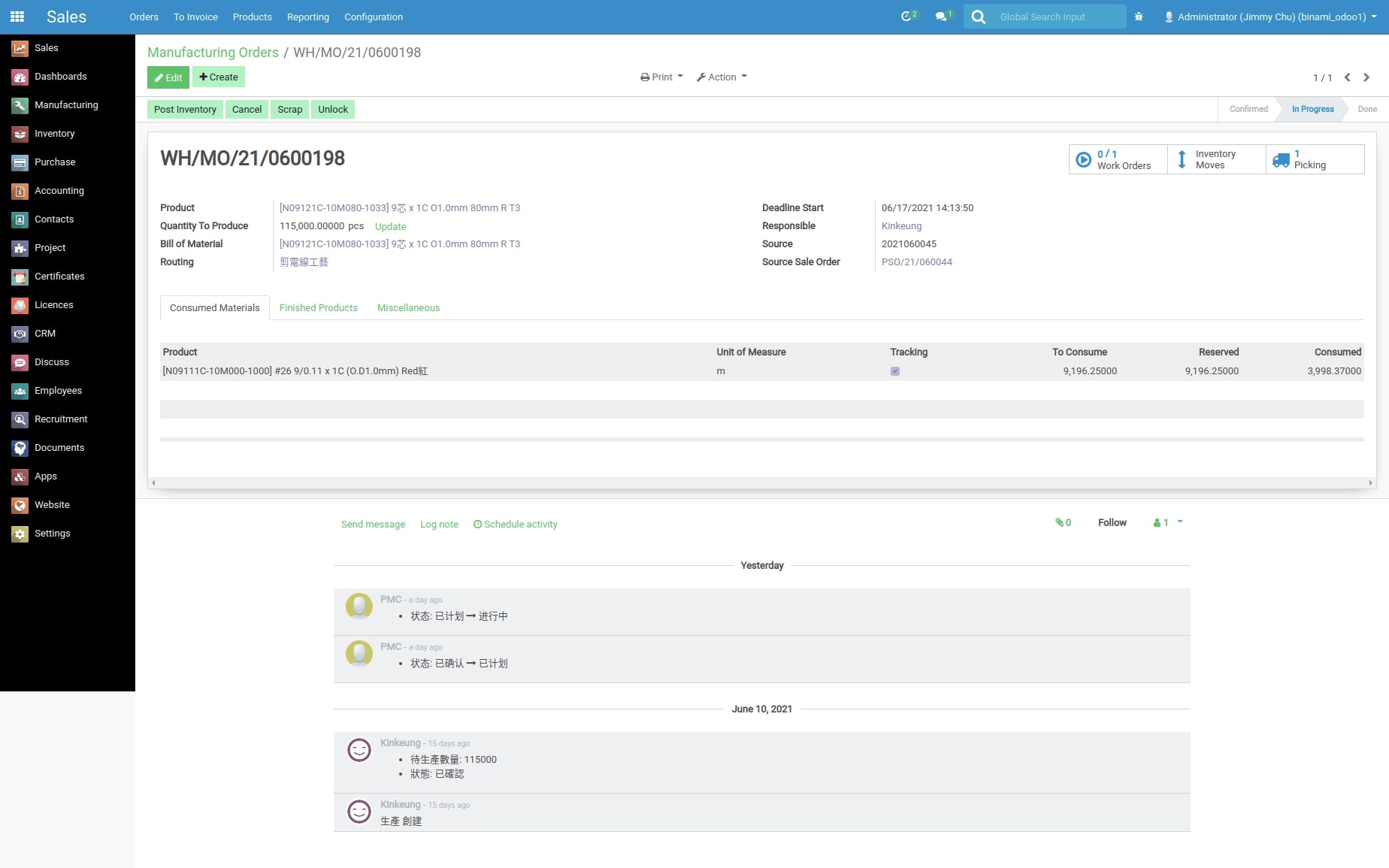 Go to Delivery Note session, fill in the Done qty and it should be the same qty with the reserved qty. The color of the item is green.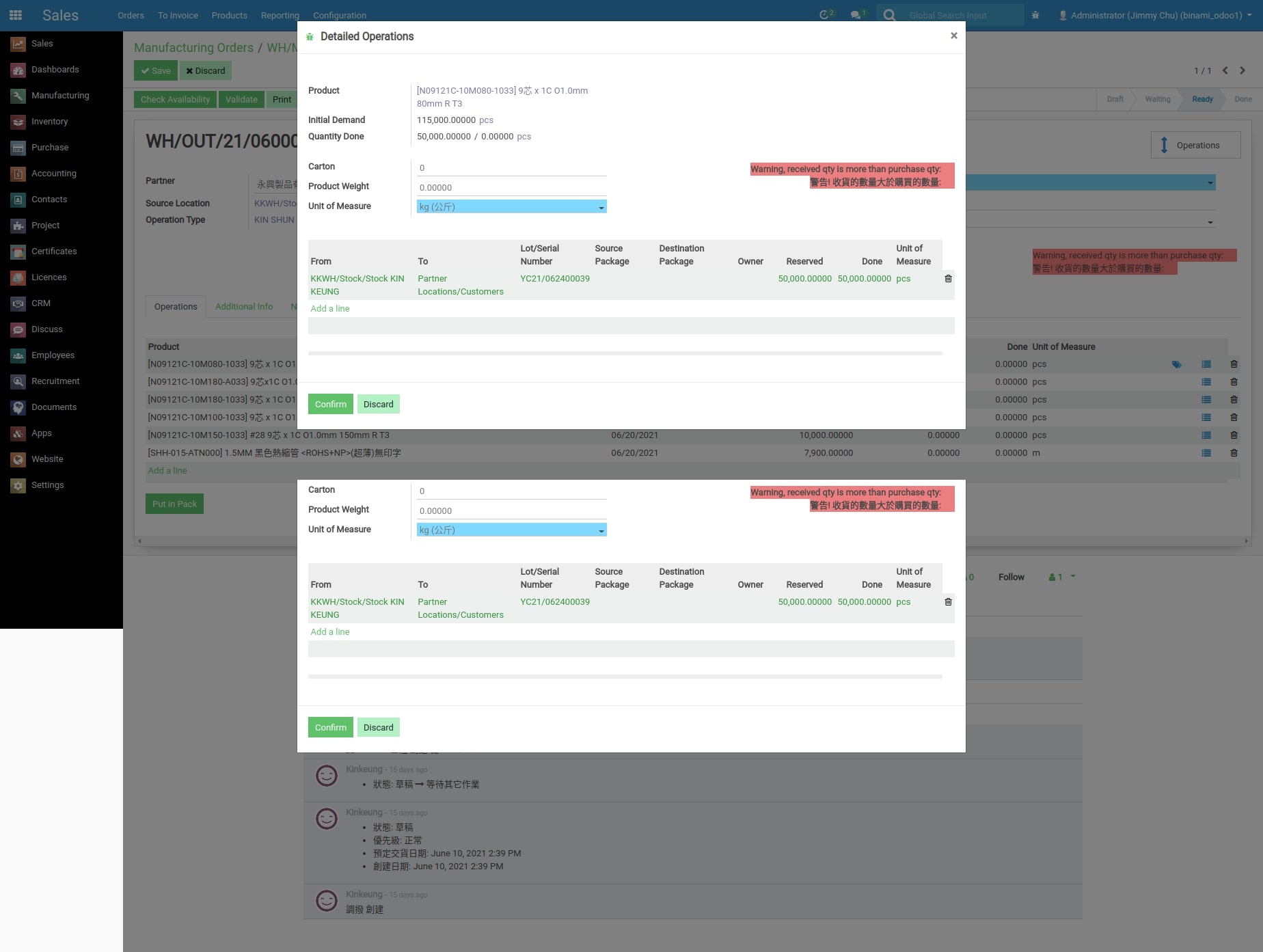 Create Backorder (Must remember to create a Backorder)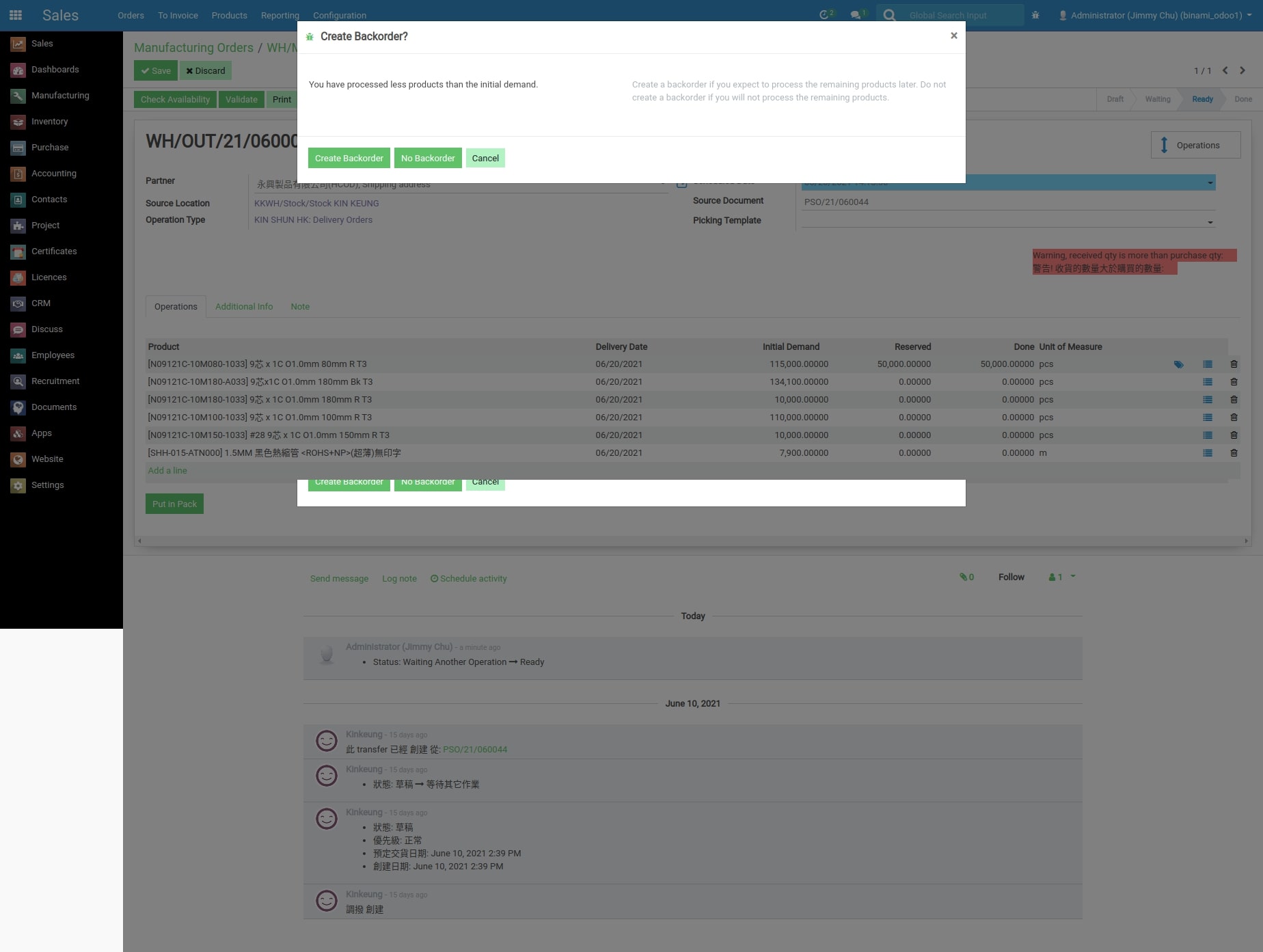 Go back to Work Orders and fill in the Current Qty. Never need to change the number in Done Qty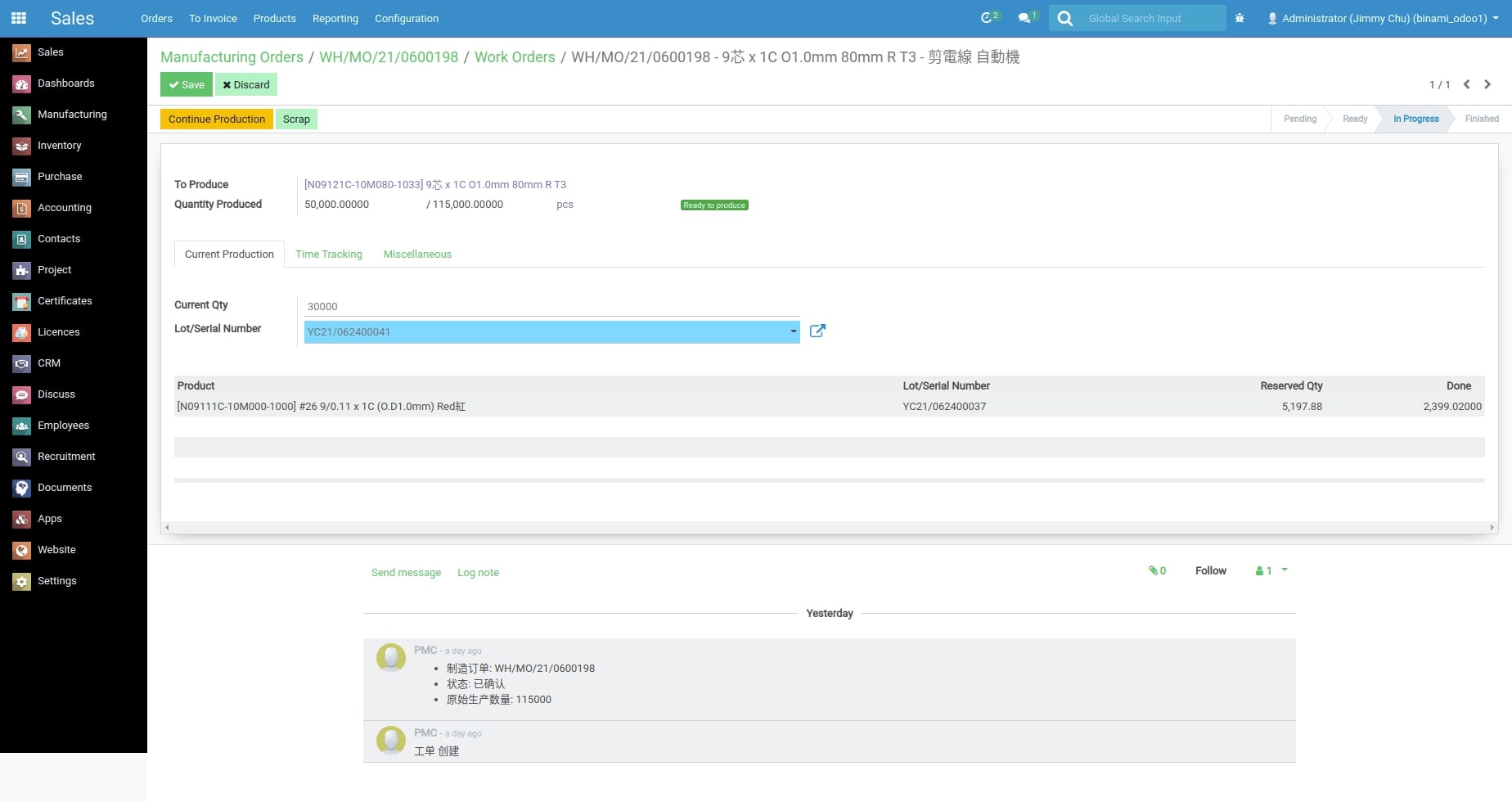 Click "Done",  "Pause" and Reset the Current Qty into "0"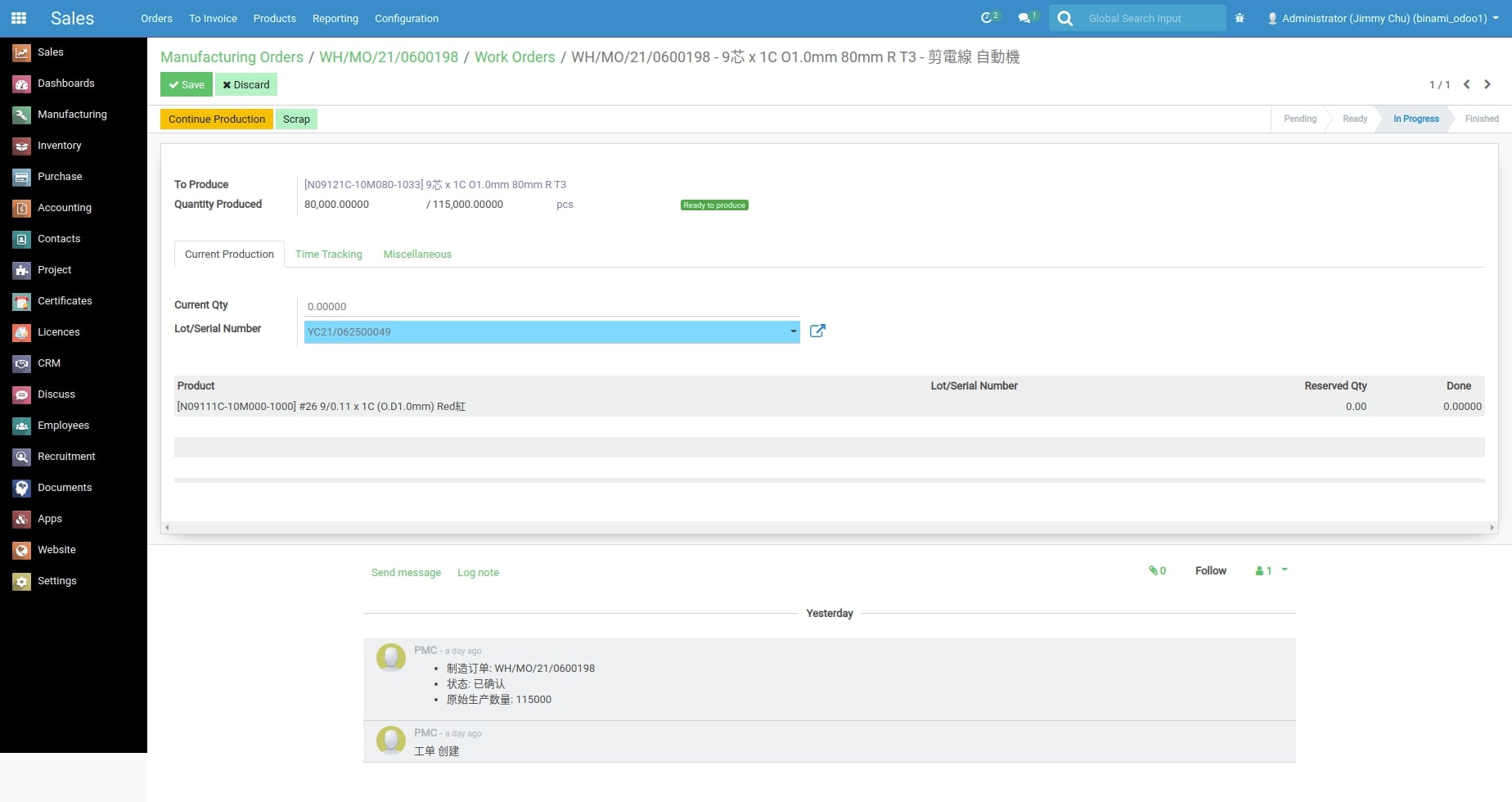 Click "Post Inventory" again.